Free Contract Proposal for B2B Consulting Template
For all new paying and subribing users we provide a free contract document as a template when you start a new document. This draft can be modified directly in the contract builder before sending the document for online eSigning to a potensial B2B client. 
This consulting template is a standard contract that can be modified for different use, for exsample for webdesign, webdevelopment, grafic design, contruction, recuritment, sales or other type of consulting work. 
Please note that the template is just a template and should be moderated to fit your legal needs. When you sign up with up, simply create a new document and you will fin the standard draft ready to use. 
Screenshot of the document in eSign preview mode: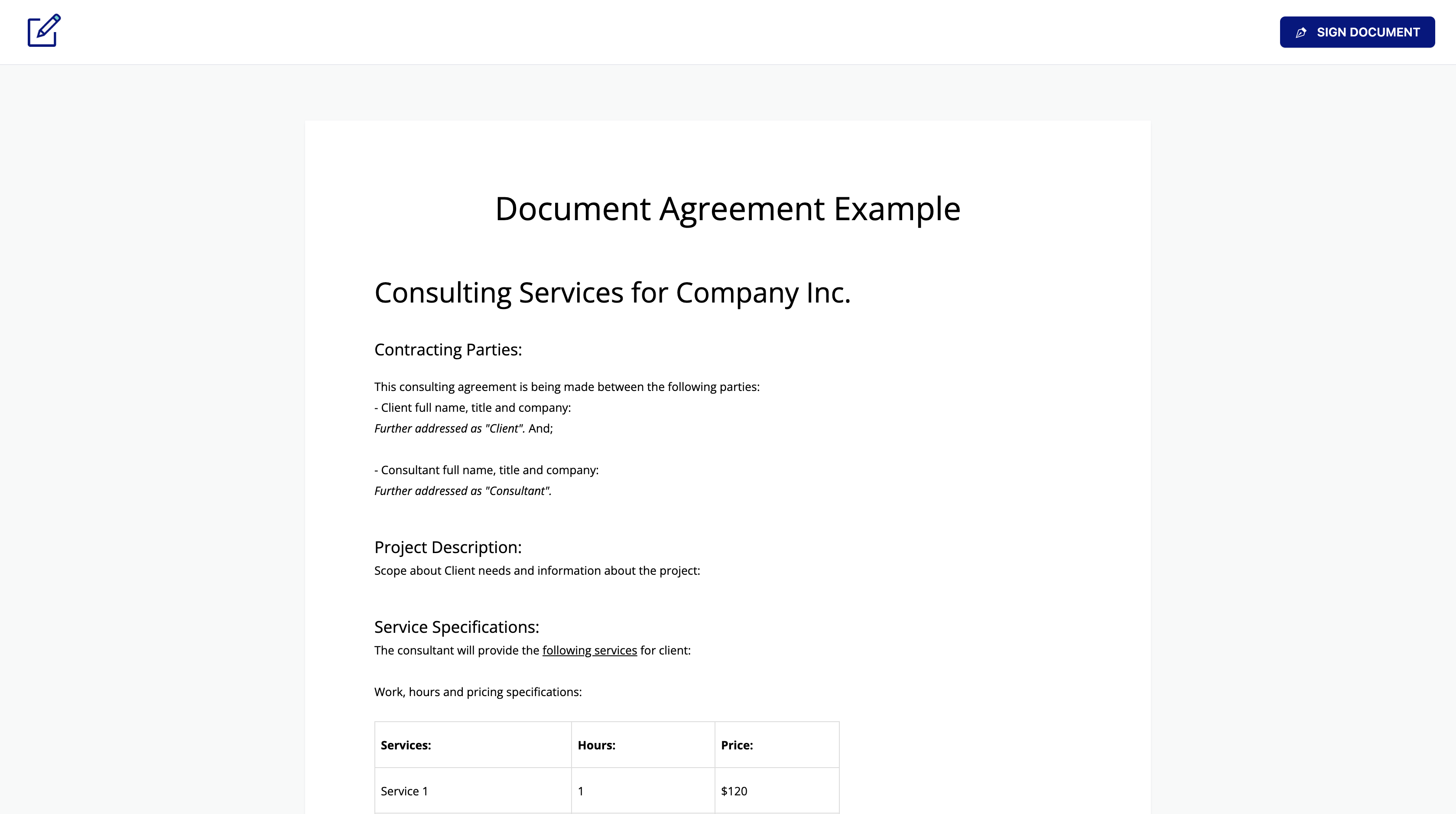 Try our application today and simplify the B2B deal process today!
– Get deals done faster
– Increase deal conversions
– Dashboard progress indicators
– Easy signing online for clients
– Keep everything in one place
– PDF export after signing by email