What is a eSignature?
eSignature can be used to sign a digital contract that via email. Often this document is exported or made available for PDF download. Check out an example from our app software that automates this process for you bellow.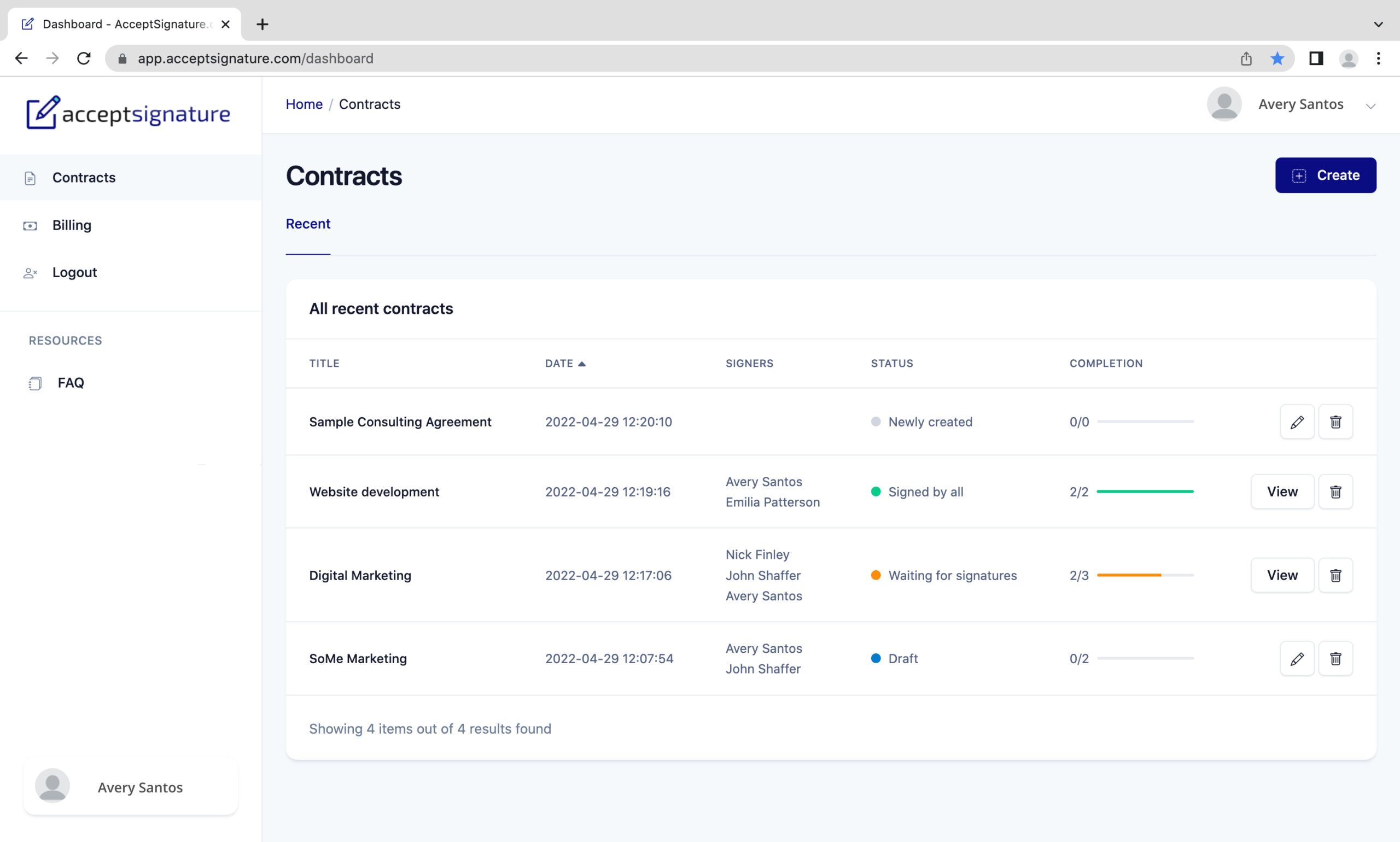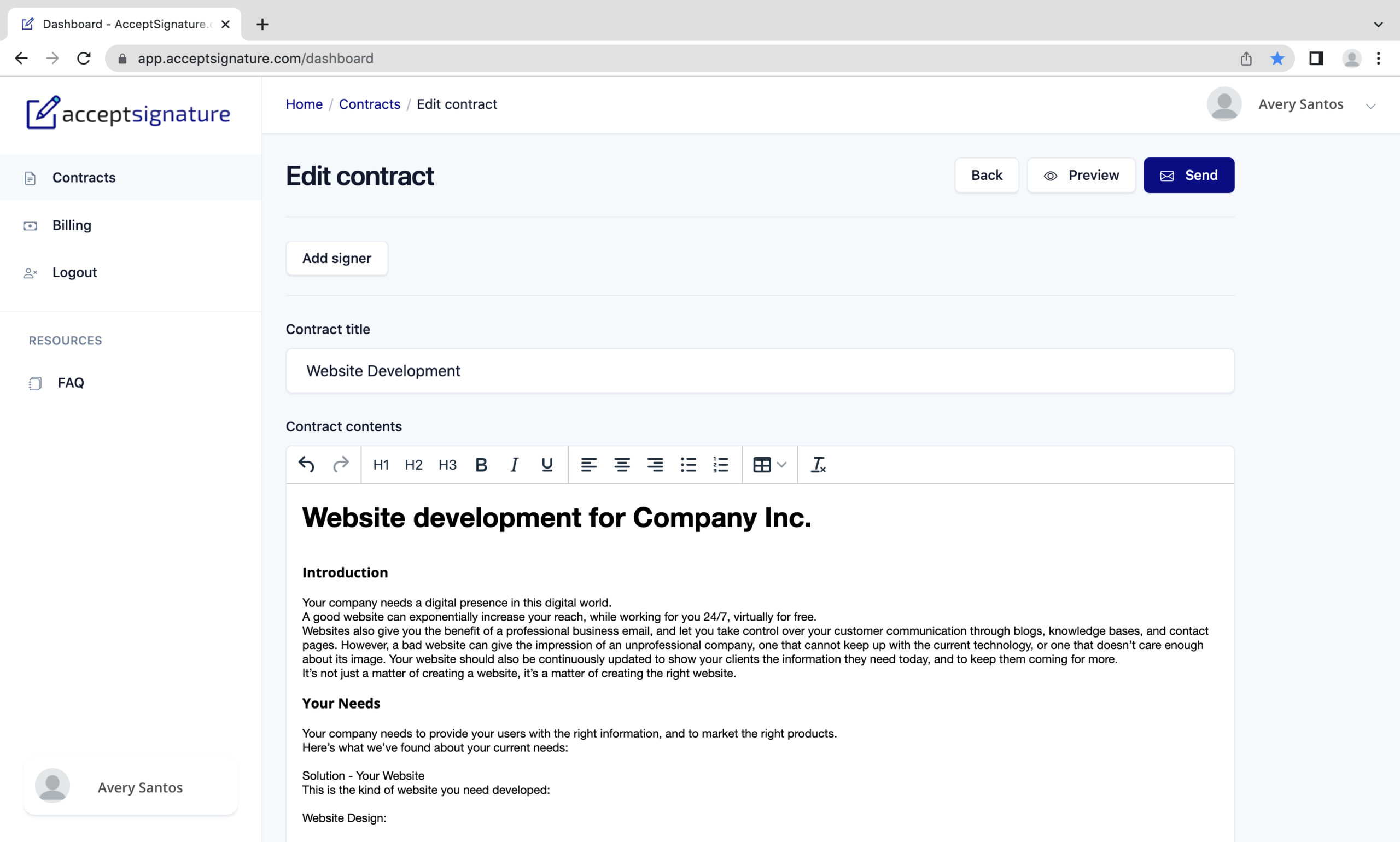 When the digital document (contract) is ready to be sent, the client will get an e-mail with a link to open the contract. From there, the client signs the document with e.g. SMS verification. After that the client will get a new mail, with the signed document attached as PDF and audit trail verification. This verification works as the clients fingerprint and states the IP address and details of the SMS verification. In most cases, this complies as a legal document, but please check the local regulations that apply to your business, as this varies a little from country to country. Be aware that the user is responsible for the legal aspects of any created and signed document.
It is this simple to create a digital signature with the online contracting software!
You can easily start with a free user on our platform and check if this suits your business needs.